Family
Business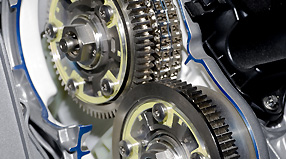 three brothers had a dream
After many years of experience, three brothers came together to offer all the things real people and companies need. Quality service and friendly people.
Striving to Make Vehicle Repair Easier on You
At Vegas Valley Fleet & Auto, we always try to be "a nice place to do business." But we don't offer impossibly low prices that can't be lived up to, or any other unrealistic promises. We do promise quality maintanence and repair you can count on. Reliability is our top priority. We will be here for you, just like family.
Honesty
No Empty Promises, We'll Keep Our Word!
We won't offer you the moon only professional, expert auto & truck repair and maintenance. And we strive to give you exceptional customer service. That's why we're different.
You can trust family
There is nothing like trusting your vehicle to people you trust. At Vegas Valley Fleet & Auto your more than a customer, you are family. We are born and raised in the Las Vegas Valley and treat everyone like our family and neighbor... because you are.
Competence
Friendly, courteous service - you're not a "number" here
Clean, well-equipped shop in a convenient location.
ASE Certified technicians with pride to do it right the first time
Our reputation is riding on hundreds of your neighbor's cars